26th Annual Booming-N-Blooming Festival
Download the 26th Annual Attwater Prairie Chicken Refuge Festival flyer.
MARK YOUR CALENDARS!
March 28 & 29, 2020
7am-2pm daily
1206 APC NWR
Eagle Lake, Texas 77434
Celebrate the BOOMING season of Attwater's Prairie-Chickens and the vital, BLOOMING prairie ecosystems they (and we!) depend on!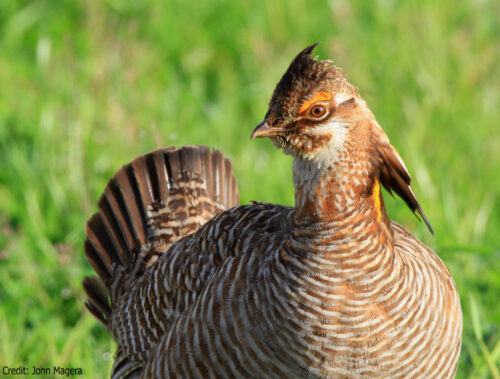 Join the fun!
Attwater's Prairie-Chicken Viewing
Refuge Tours
Onsite & Offsite Guided Bird Walks/Tours
Native American Dancers
Live Raptors: Display & Education
Native Plant Walks
Discovery Station w/Conservation Partners
Kids' Corner
Student Art Contest Winner & Entries on Display
Nature Store/Merchandise
Self-Guided Auto Tour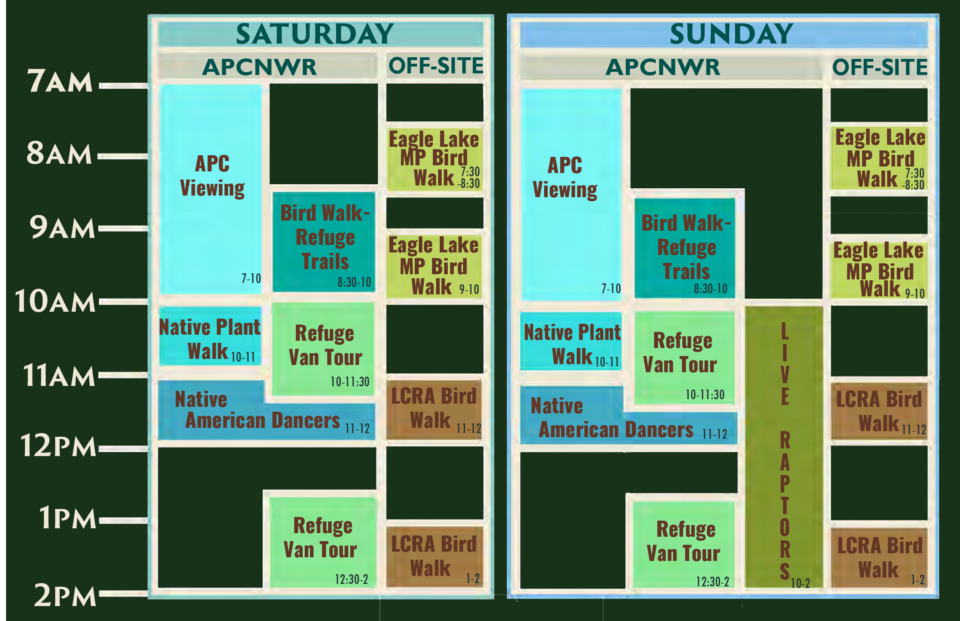 For more information:
Attwater Prairie Chicken NWR
9 7 9 /2 3 4 -3 0 2 1 or the
Friends of Attwater Prairie Chicken Refuge
festival@attwater.org